People on the Move | 2.23.12

TIME, Esquire, Women's Health, Martha Stewart Living Omnimedia…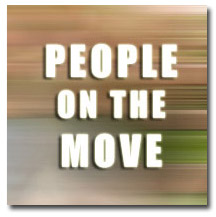 Commodities reporter at Dow Jones Newswires Tom Polansek has joined Reuters in Chicago to now serve as their agriculture reporter.
Stephen Gandel of Fortune has been named senior editor for Wall Street coverage. Previously, Gandel served as senior business writer at TIME.
Robert Schlesinger is now the managing editor for U.S. News & World Report's opinion section. Schlesinger formerly served as an editor for the section.
ProPublica has named Blair Hickman social media producer. Formerly, Hickman served as senior editor at Dowser.
Steven Gray has joined The Root as a columnist and contributing editor. Previously, Gray was a Washington correspondent, Detroit business chief and Chicago-based reporter for TIME.
Ben Popper has joined VentureBeat as their East Coast editor. Popper formerly served as founding editor of the BetaBeat blog for The New York Observer.
CQ Roll Call has recently named Philip Brasher editor of executive briefing on agriculture and food. Brasher previously served as Washington correspondent at Gennett.
The Wall Street Journal has named Nikki Waller as their management & careers group editor. Previously, Waller served as online editor of the Journal's Greater New York section.
Reporter and blogger Justin Elliot has recently joined ProPublica. Previously, Elliott served as a staff writer for Salon.com.
Esquire has named Elizabeth Sile as editorial assistant. Sile previously served as an intern at the magazine.
Laura Volker, formerly of Glamour, has been hired to serve as the Midwestern sales manager of Women's Health. Nikki Lesage, formerly in sales at PEOPLE, will now serve as the New York account manager. Mary Myers, formerly with Martha Stewart Omnimedia Detroit, will now serve as the magazine's Detroit account manager. Julie Lee will now serve as Texas sales director. Previously Lee managed sales accounts for a number of print, digital and event companies. Ellen Cummings will now serve as advertising director. Cummings, formerly with SELF, will be focusing on beauty. Also joining the team are sales directors Samantha Gordon and Elana Tarlowe. Gordon previously served as an account executive at PopSugar, and Tarlowe served as a client partnership manager at Shecky's. The magazine has also promoted Jen Chatham to advertising director, focusing on food, and Jack O'Neill to national digital director.
Atlantic Media Company announced Zach Seward will serve as the company's senior editor for its new global business brand. Seward previously oversaw Web outreach and social media for The Wall Street Journal's newsroom.
Anne Gearan has been assigned to the White House as National Security writer for The Associated Press. Gearan previously served as a correspondent and editor of National Security for the AP.
AOL Energy has named Jared Anderson as editor. Formerly, Anderson was a senior energy analyst at Energy Intelligence.
Daniel Flatt, former deputy editor for Asiamoney, was recently named deputy editor for The Corporate Treasure.
Mandy Jenkins has joined Digital First Media as digital projects editor. Jenkins previously worked as social news editor at The Huffington Post.
Amanda Bransford will now cover securities and white-collar crime for Law 360. Bransford formerly worked as a freelance journalist.
The Navy Times has named Charles Hoskinson as managing editor. Most recently, Hoskinson served as a reporter for POLITICO.
Chicago-based chef Jon Ashton has joined Parade Publications as a contributing editor of dash.
Access Intelligence, parent company of Red 7 Media and FOLIO:, has named Adam Schaffer publisher of SatelliteToday.com and Via Satellite magazine. Schaffer previously served as president of Media Revenue Partners, a b-to-b media sales and consulting firm.
Martha Stewart Living Omnimedia has named executive Gael Towey as chief integration and creative director. The company has also appointed Kerry Tucker as senior vice president of partner marketing. The publication Martha Stewart Living has also added four new senior editors: Jessica Romm, Kelly Alfieri, Robin Sayers and Jenny Comita.
Meet the Author
---