People on the Move | 2.2.12

Bloomberg News, Travel + Leisure, Greenwire, TheStreet.com…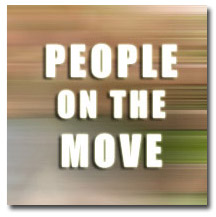 Stephens Media named Kelly Travis, formerly director of magazines, to the roles of marketing director for the publisher's Nevada publications.
Travel + Leisure appointed Jane Wooldridge as cruise editor. She will stay on as business editor, and will still oversee visual arts coverage, for The Miami Herald.
Georgia Galanoudis is now managing director, business development, with Meredith XCELERATED Marketing. She's been with Meredith since 2004, and most recently acted as executive director for Parents Network Custom Solutions and Hispanic Ventures Custom Solutions.
TIME names Catherine Mayer Europe editor. Mayer previously acted as senior editor, and most recently as London bureau chief.
Bonnier's Parenting Group promotes Sasha Emmons to executive editor of Parenting.com. Jennifer Allen Kay, formerly deputy editor, is now director, audience development, with the site.
At Bloomberg News, Larry Edelman is now managing editor. Edelman was senior editor with the publication.
Transworld Snowboarding chose Nick Hamilton for the newly created role of content director with the Bonnier title.
Nat Worden, an investment professional at Clear Harbor Asset Management and former Dow Jones Newswires contributor, will now write a weekly column for TheStreet.com. Worden is also a former senior writer with the site.
Crain's Chicago Business taps Danny Eckers as the new face for its daily video series. Steve Reiss joins Crain's as an assistant managing editor for its Business of Life section. Reiss comes from The Washington Post, where he was enterprise editor.
Inc.com welcomes Kimberly Weisul as editor-at-large.
Mike Zapler moves from his role as deputy technology editor to deputy congress editor at POLITICO.
Ben Finley begins his one-year staff writer stint with FactCheck.org. He previously acted as a reporter with Bucks County Courier Times.
 The Crew Report's editor, Esther Barney, is tapped as US editor of The Superyacht Group.
Jessica Estepa is a reporter with Greenwire. She comes from Roll Call, where she served as editorial assistant and features reporter.
Meet the Author
---