People on the Move | 2/17/11

The Daily, The Week, Governing, more...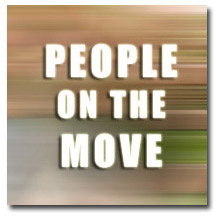 UMB Live has announced Nick Ornstien will become portfolio director- Food. Ornstien worked previously as group director and general manager with the PennWell Corporation before beginning his own media consultancy business focused in the events and publishing sector.
B5Media Inc. has announced Meghan Keane will be editorial director of B5Media. Keane replaced Elizabeth Spiers, who is now the editor-in-chief of The New York Observer. Keane was previously the editor-in-chief of B5Media's Crushable.com.
Alvin Patrick, previously a senior producer for ABC News, has been named senior producer at The Daily.
Newsweek/The Daily Beast has named Peter Boyer as senior correspondent for news and politics. He previously wrote for The New Yorker. Wayne Barrett will also join the publication as a special contributor for investigative reporting. Barrett comes from Village Voice, where he acted as investigative reporter as well.
Ben Frumin has joined TheWeek.com as deputy editor. Before TheWeek.com, Frumin acted as senior editor at Talking Points Memo.
Entrepreneur.com has named Diana Ransom as contributing editor. Ransom formerly served as the assistant business editor at The New York Daily News.
Scott Alexander has been named editor-in-chief of American Photo. Previously, Alexander completed seven years at senior editor of technology with Playboy.
Jonathan Walters has been named executive editor with GOVERNING. Walters previously acted as staff correspondent, where he covered both state and local public policy and administration.
Mark Miller has been named editor of The Texas Tribune. Miller previously acted as editorial director for Newsweek and as editor of Newsweek Digital.
The Jewish Star has named Rabbi David Nesenoff as editor and publisher.
Ottawa Business Journal has selected Peter Kovessy as interim editor, replacing Jim Donnelly. Kovessy will continue to act as reporter during his stint.
Mary De Wet, previously editor with Wall Street Journal's Money & Investing team, has been named resources news editor at Dow Jones Newswires.
USA Today has appointed Scott Martin as technology editor and reporter. Martin has previously worked with Red Herring and CNET News.com.
Caribbean Property Investor has appointed Judith Baker as editor.
Meet the Author
---