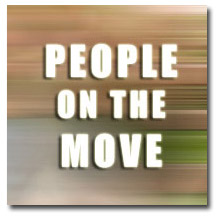 Time Inc.'s Sunset welcomes Kitty Morgan as editor-in-chief of Sunset. She comes from Better Homes and Gardens, where she was executive editor.
Active Interest Media names George Sass editor and Arnie Hammerman publisher of Power & Motoryacht. This announcement follows the acquisition of this title, Sail and online marine properties from Source Interlink. Sass is the former editor-in-chief of Yachting; Hammerman was western regional director of Bonnier's Marine Group.
UBM Electronics' Test & Measurement World welcomes Janine Love as senior editor. At UBM Studios, Kevin Conarchy is now general manager, finance. Conarchy is the former controller of Pure Health Solutions.
GQ named Marc Ambinder as contributing editor, covering the 2012 presidential elections. Marin Cogan also signed on with GQ to cover the political race as a contributing editor.
John Solomon departed from Newsweek and The Daily Beast, where he acted as editor of news and investigations, to focus on media and consulting start-up Packard Media Group.
Jeanine Poggi joins Advertising Age as a media reporter. She comes from The Street, where she acted as a retail reporter.
Barron's tapped Brendan Conway as funds columnist and blogger. Conway was with Dow Jones Newswire for three years. Most recently, he was markets reporter.
Barbara O'Donovan departs from Metal Bulletin to become non-ferrous editor with American Metal Market.
Brandon Butler, formerly senior staff writer with Worcester Business Journal and editor of its MetroWest495 Biz Magazine, joined Network World as staff writer.
Peter Koch, former executive editor of AirTran Airways' GO, is now senior editor with Spanfeller Media Group.
Shape Magazine welcomed Amanda Junker as digital director. She was a senior editor with Fitbie.com.