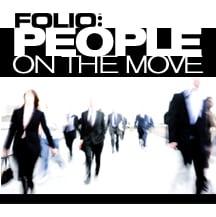 Following last month's appointment of Jason Fox as the new vice president of digital, Consumer Reports announced four new hires to "help drive the organization's digital transformation and advance its nonprofit mission to make the marketplace fairer for consumers."
Wendy Bounds, who currently heads Consumer Reports' video division, has been named executive director, content. Bounds will oversee editorial strategy and content creation for all print and digital products, joining Consumer Reports after a long stint at The Wall Street Journal.
Additionally, Erle Norton has been named executive editor, digital, overseeing all of Consumer Reports' digital content and Diane Salvatore has been promoted to editor-in-chief of Consumer Reports magazine. And Kevin Winterfield joined Consumer Reports last week as director of social media from IBM.
Here are the rest of this week's people on the move:
Juleyka Lantigua-Williams has been named managing editor of The Next American. She's been a nationally syndicated columnist with The Progressive magazine's Media Project for fourteen years.
Observer Media has hired Dena Silver as senior editor on the Observer/Style team. Dena joins the Observer after two years at The Daily Front Row, where she served, most recently, as associate editor.
McGraw-Hill Education, the learning science company, appointed Sally Shankland as president of its Higher Education group this week. Shankland most recently served as chief executive officer of UBM Americas, a division of UBM plc.
Active Interest Media announced this week that Michele Crockett has been named the editor-in-chief of Vegetarian Times magazine. Previously, Crockett was vice president of media sales at F+W, a content and e-commerce company.
Also, its been announced that Neil Janowitz has joined Vulture as editorial director. Janowitz was most recently the assistant managing editor of EW.com.