People on the Move

Entertainment Weekly gets a new publisher and more...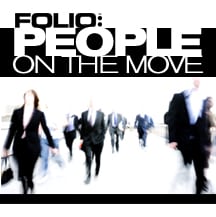 Time Inc. EVP and president of People and Entertainment Weekly, Rich Battista, announced today that Ellie Duque is taking on the role of publisher at EW. This move came following Melissa Mattiace stepping down as the brand's publisher after two years on the job.
Duque will lead the sales and marketing teams from Los Angeles, where she was serving as director of West Coast advertising sales for People and EW. She joined the company in 2003 and has been selling for People and EW since 2007.
"Having her based in Los Angeles as publisher will further cement our relationships with key entertainment partners and further elevate our overall presence in the Hollywood community," Battista says in a release. "She's led People to record success on all platforms and has contributed significantly to the company's digital growth."
This is the second major change this year at EW, after Matt Bean moved from editor-in-chief to SVP of editorial innovation at Time Inc.
Here's the rest of this week's people on the move:
Susan Rinkunas and Meaghan O'Connell have joined New York's The Cut as health editor and parenthood writer, respectively. Rinkunas was most recently senior editor at Health.com.

Nylon has named Betsy Connors senior marketing manager. Connors had been working at Taste of Home for the last five years.

Dirkk Standen joined W Magazine as digital creative director. He had been working as editor-in-chief of Style.com since 2005.

Melissa Bell was named vice president of growth and analytics at Vox Media. Bell left the Washington Post in 2014 to co-found Vox.com with Ezra Klein and Matt Yglesias.

SheKnows has hired Carl Hixson to be its chief technology officer, a new role at the company. Hixson had previously built digital platforms for Getty Images, HBO, Pearson and McGraw-Hill.
Meet the Author
---