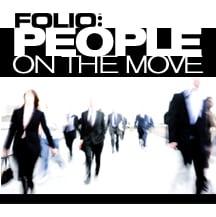 As more and more candidates enter the 2016 presidential race, the media is doing its best to keep up, building out political teams accordingly.
Bloomberg, National Journal, The Huffington Post and Refinery29, are a few of the outlets that have added to their political coverage in recent weeks. CNN just hired 40 new political reporters to bolster its digital and TV efforts.
This week, TIME and New York joined the frey.
Philip Elliott will join TIME as a Washington correspondent to cover the 2016 campaign. As a national politics reporter at The Associated Press, Elliott has covered nearly every aspect of presidential politics in the last nine years.
New York's newest hire isn't strictly focused on politics, but he'll be dabbling in the field. Gabriel Sherman got a promotion to national affairs editor, stepping up from his former role as a contract contributing editor over the last eight years.
"Gabe has made his mark as a peerless reporter covering the seismic shifts in the media business," says Adam Moss, editor-in-chief of New York. "I'm thrilled that he will be coming on staff and expanding his lens to cover politics and the business world more broadly. He is a truly modern journalist, as adept at quick news breaks for the web as deeply reported features for the magazine."
Here's the rest of this week's people on the move:
Hearst Magazines Digital Media named Jessica Cumberbatch Anderson the site director of elledecor.com and Veranda.com. Anderson will join the team on April 30, and was previously the home and lifestyle editor at The Huffington Post.

Saveur named Ben Mims as food editor and Peter Jon Lindberg as editor at large. This is Mims' second stint at the brand, as he served as associate food editor from 2008-2012. Lindberg is travel and food journalist and most recently was editor at large at Travel + Leisure.

Women's Health named Faye Brennan senior editor, promoted from her previous role as senior associate editor.

Nannette Fevola has joined Newsday Media Group as sales marketing director. Fevola was most recently with Sandra Lee's integrated sales and marketing team, and has previous stays at several high-profile publishers including Condé Nast, American Media Inc., Modern Bride and Playboy.