People On The Move | 12.6.12

Health, Saveur, Time, Buzzfeed...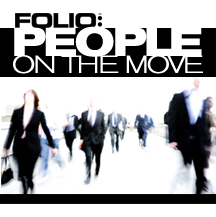 Health has named Cynthia Sass, MPH, RD as a contributing nutrition editor. Sass is a New York Times bestselling author and a sports nutrition consultant for the New York Rangers and the Tampa Bay Rays.

Harper's Bazaar has named Laura Brown and Kimberly Cutter as executive editors. Brown previously served as the magazines features and special projects director. Cutter joins the magazine from Brides, where she was a features director.

Alanna Okun has been named assistant editor at Buzzfeed. Okun had been serving as an editorial intern for the website.
Say Media has named Kate Lewis as senior vice president and editorial director. Lewis was previously HR director for Condé Nast. Also, Tim Koorbusch has been named vice president of U.S. sales. Koorbusch was formerly lead the U.S. sales force for Men's Health.

Brian Goldberg has been appointed as senior editor at Time. Goldberg was previously news editor at the Chicago News Cooperative.
The Verge has named Russell Brandom as its newest tech reporter. Brandom joins the publication from Buzzfeed FWD, where he was also a tech reporter.

Ariana Phillips has been named associate food editor at Every Day with Rachael Ray. Phillips was recipes editor for Martha Stewart Living.
Women's Health has named Tracy Middleton as senior editor. Middleton had previously served as director of marketing at Cancer Today.

Country Living has named Jo Ann Liguori as its managing editor. Liguori was formerly managing editor at Hearst Specials.

Greg Robertson has been named copy chief at Saveur. Robertson was previously a freelance copy editor at Popular Mechanics.

CQ Roll Call has named Rebecca Gale as a contributing editor. Prior to taking on this role, Gale had served as director of publicity for the publication.
Taryn Mohrman is now senior editor for Women's Day. Mohrman was a lifestyle editor for Parents.
National Journal has named Adam B. Kushner as an executive editor. Kushner previously served as the magazines deputy editor. 
Meet the Author
---