People On The Move | 12.27.12

Gotham, Men's Fitness, Golf Digest…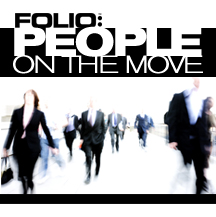 Neeraj Khemlani has been promoted to senior vice president and creative officer at Hearst Corporation. Khemlani was an executive vice president and deputy group head of Hearst Entertainment & Syndication.
Robin Keller has been named chief digital officer of the Dejour Media Group. Keller previously served as senior vice president and general manager of digital media for American Media Inc.
Suzanne Ruffa has been named publisher of Gotham Magazine. Ruffa was serving as the company's vice president of business development.
Men's Fitness has named Dean Strattman as its senior editor. Strattman was the magazine's food and nutrition editor.
Dan Robertson has been promoted to publisher of Golf Digest and Golf World. Robertson was serving as the associate publisher for the magazines.
To stay updated on the latest FOLIO: news, become a Facebook fan and follow us on Twitter!
Meet the Author
---