People on the Move | 12.22.11

Dwell, POLITICO, Opalesque, Inc…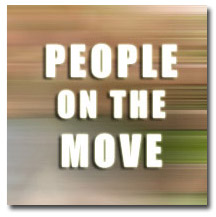 Dave Hakins, previously an advertising contractor with Vermont Life, is now publisher.
Dwell Magazine promotes Amanda Dameron from executive editor to editor-in-chief, and Alejandro Chavetta to creative director. Chavetta is formerly art director of Dwell.
At Waste & Recycling News, Douglas D. Fisher moves from assistant managing editor to managing editor.
Dan Rivoli joins the International Business Times as a reporter. Rivoli is a former reporter for Law360.
The Bond Buyer names Jennifer DePaul as tax reporter. Previously, DePaul was an economics reporter and editorial producer with The Fiscal Times.
POLITICO announces several staff changes:

Bill Hamilton moves from supervising White House coverage to deputy managing editor, enterprise. Rachel Smolkin moves from White House bureau chief to White House editor. Previously deputy politics editor, Edward-Isaac Dovere is now deputy White House editor. Donovan Slack is now White House and 44 reporter with the publication; she is a former White House reporter in the Washington Bureau for The Boston Globe. Also new to the POLITICO team is Rachel Van Dongen, who is now deputy politics editor.
IAB promotes David Doty to executive vice president/CMO. Doty is formerly senior vice president/CMO.
Jeff G. Holt is named editor-in-chief of Street Chopper and Baggers magazines. Before this appointment, Holt was editor of Street Chopper.
Gawker names AJ Daulerio editor-in-chief. Before this, he acted as editor-in-chief of Deadspin. Tommy Craggs, previously senior editor, is now EIC of Deadspin.
At Opalesque, Bailey McCann is now news editor.
After departing from POLITICO, Amie Parnes joins The Hill.
SHAPE announces Alyssa Kolsky Hertzig as beauty director. She comes from Allure, where was she contributing executive beauty editor.
Entrepreneur.com names Catherine Clifford staff writer. She is a former small business reporter with CNNMoney.

Inc. names Rachel Elson managing editor; Elson was managing editor of CBSMoneyWatch.com.
eWeek names Frank J. Ohlhorst senior technology writer. Ohlhorst is a former contributor for TechTarget, IDG's Infoworld, ComputerWorld and NetworkWorld.
Brides magazine welcomes Keija Minor as executive editor, and Denise Penny as senior editor. Minor was editor-in-chief of Uptown, and Penny comes from New York Magazine, where she was assistant managing editor.
People names Zoe Ruderman senior style editor of People.com and PeopleStyleWatch.com. She comes from Cosmopolitan.com, where she was features and content editor.
Financial Times names Vivianne Rodrigues as US Capital Markets reporter. Rodrigues joins the New York bureau.
Meet the Author
---