People On The Move | 12.20.12

Discover, WSJ., Architectural Digest and National Geograhic...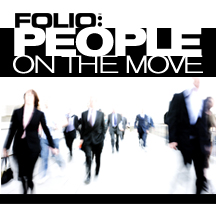 Michael Austin has been appointed as automotive editor at Popular Mechanics. Austin was formerly the technical editor at Car and Driver.
WSJ. Magazine has named Magnus Berger as its creative director. Berger is also the creative director for the Berger & Wild agency. Additionally, David Thielebeule is now fashion and market accessories director. Thielebeule had previously served as accessories director at Allure. 
In addition to its recently hired editor-in-chief Stephen C. George, Discover magazine has made several changes to its editorial and design staff. 
Lisa Raffensperger has been named associate editor, online. Raffensperger joins the magazine from the National Science Foundation, where she held a similar role.
Bill Andrews has been named associate editor. Andrews joins the magazine from Astronomy magazine.
Alison Mackey is now senior graphics designer. Mackey previously served as a designer for Astronomy.
Gemma Tarlach has been named associate editor. Tarlach formerly served as a pop music critic for the Milwaukee Journal-Sentinel.
Breanna Draxler has been named as a staff writer. Draxler previously reported as a freelance journalist for several daily and weekly newspapers, as well as National Public Radio.
Elisa Neckar has been named as an editorial assistant. Neckar was previously a staff editor for Kalmbach Books.
David Lee has been named copy editor. Lee joins Discover from Cars.com, where he was also a copy editor.
Dan Gilgoff has joined National Geographic as director of digital news. Gilgoff joins the publication from CNN.com, where he was a religion editor.
Meredith Xcelerated Marketing has named Jeff Anulewicz as its executive director of mobile strategy. Anulewicz was previously director of mobile business strategy at Compuware.
The Hollywood Reporter has promoted Jonathan Aubry to vice president, consumer, and Debra Fink as executive director of independent film and talent. Aubry previously served as the company's national consumer advertising director, and fink had been an international sales and marketing consultant.
Justine Rosenthal has been named as editorial director at Newsweek/The Daily Beast. Rosenthal was previously the executive director at the magazine. Also Tunku Varadarajan has been named news editor of Newsweek Global, the all-digital title that will replace the soon-to-be shuttered print edition. Varadarajan had previously served as editor of Newsweek International.
Parker Bowie Larson has been appointed as style editor at Architectural Digest. She was most recently market editor at Elle Décor. Also Stephanie Schomer has been named as associate market editor. Schomer was previously a staff editor at Fast Company.
Adam Campbell has been named editor of MensHealth.com. Campbell was formerly the executive editor of the website.
Meet the Author
---