People on the Move | 12.19.13

New hires at Elle, Backpacker, Vanity Fair and more…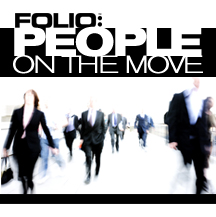 Alyssa Reeder has joined Vanity Fair as an editorial assistant covering beauty. Prior, she served as assistant to the editor-in-chief at Teen Vogue. 
Dylan Tweney has been named editor-in-chief of VentureBeat. Tweney joined the company in 2011 as executive editor, after serving as senior editor at Wired.com.
Randy Minor has been hired as design director at Elle. She most recently served as art director at New York magazine.
David Meyers has been promoted to vice president of content development at CQ Roll Call. He previously served as director of state solutions for the company.
National Journal took on two new staff members:
Brendan Sasso has been named technology correspondent. He previously served as a reporter covering technology policy at The Hill and a writer for the "Hillicon Valley" blog. 
Andie Coller has joined as deputy editor. She joins from Politico, where she previously served as contributing editor. 
Courtney Matthews has returned to Backpacker magazine as director of integrated marketing for both Backpacker and Climbing. Matthews previously served as marketing coordinator at Backpacker, before spending time at The North Face and Sierra Designs.
Marshall Ingwerson has been promoted to editor of The Christian Science Monitor. He has been managing editor at the publication since 1999.
Avik Roy has been named opinion editor for Forbes. Roy is currently editor and principal author of the Forbes blog, "The Apothecary," which covers health care policy and entitlement reform. 
Daniel P. Collins has been promoted to editor-in-chief of Futures Magazine and FuturesMag.com. He has previously served the company as editor and managing editor.
Meet the Author
---