People On The Move | 11.8.12

WIRED, Harper's Bazaar, FOOD & WINE and BuzzFeed...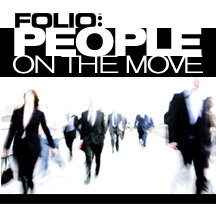 Stephanie Rapp has been named executive director, integrated sales at WIRED. Rapp was previously with from Town & Country, where she served as the associate publisher. Also, Andrew Maiorana has been promoted to general manager, advertising. Maiorana formerly served as WIRED.com's integrated advertising director.
Steve Kandell has been named longform editor at BuzzFeed. Kandell previously served as editor-in-chief at Spin.
Harper's Bazaar has promoted three of its editors. Elisa Lipsky-Karasz is now features director. Lipsky-Karasz previously served as the magazine's senior features editor. Nicole Fritton is now fashion market and accessories director. Fritton previously served as market director for the magazine. And Joanna Hillman is now style director. Previously, Hillman was senior fashion market editor.
Joseph Messer has been named associate publisher of American Express Publishing's FOOD & WINE. Messer previously served as New York advertising director for the company's Travel + Leisure title.
RMS Media Group has named Ryan Jolley as its design director. Jolley joins RMS from SAIL Magazine, where he also served as design director.

Renee Dudley is now a consumer team reporter for Bloomberg News. Dudley was formerly a health reporter at The Post and Courier.
Matt Sullivan has been named deputy editor at The Atlantic Wire. Sullivan had been web director at Esquire.
Jessica Duncan has been named editorial director at I Like What You're Wearing (ILWYW.com). She had previously served as associate editor at Glamour.

Food Network Magazine has named Wendy Nanus as its associate publisher. Nanus was formerly advertising director at Teen Vogue.
Jessica Kleiman is now executive vice presient of communications at Sandow. Kleiman formerly served as vice president of public relations at Hearst Magazines.
Allan Murray has been named president at Pew Research Center. Murray was previously deputy managing editor and executive editor at The Wall Street Journal.
Meet the Author
---