People on the Move | 11.3.11

Reuters, Coastal Living, Inc.com, Los Angeles magazine…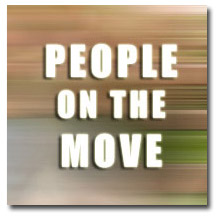 Erica Martinson joins Politico Pro as an energy reporter covering the Environmental Protection Agency. Martinson comes from Inside Washington Publishers, where she was an associate editor.
Also at Politico, Dylan Byers joins as a political media reporter. He previously served as a staff writer at Adweek.
CBS Sports welcomes Tiffany Black as manager of social media. Black comes from Inc.com, where she was a senior producer.
National Geographic appoints Emily Shenk as editorial quality assurance specialist. She comes from Child Welfare League of America, where she held the managing editor position.
There are three new editorial changes at Reuters: David Ingram joins as a correspondent in Washington, D.C., Josephine Mason is named editor-in-charge of New York commodities and Greg Roumeliotis joins as a reporter for the New York bureau. Ingram comes from Legal Times and The National Law Journal, where he served as the Capitol Hill reporter. Mason previously served as nonferrous editor at American Metal Market and Roumeliotis comes from the Amsterdam bureau where he was a European infrastructure correspondent.
The Washington Post launched a website for news about entrepreneurs called On Small Business. The new site is an extension of Capital Business, the weekly business newspaper. Two new additions have been made: J.D. Harrison, former assistant editor at Portfolio.com, and Olga Khazan, former intern for The Washington Post, who will both be reporting and producing for the website.
Chris Grygiel joins The Associate Press as Washington State news editor. Grygiel comes from Seattle Post-Intelligence, where he held the editor position.
Coastal Living names Linda Hirst style director. Hirst previously served as the lifestyle and reception director for Modern Bride.
At Inc.com, Lindsay Blakely is now senior editor overseeing technology and innovation. Blakely comes from CBS Interactive, where she was a senior editor.
Kristi Dosh, founder of BusinessofCollegeSports.com joins ESPN as their resident sports business reporter.
Los Angeles Magazine welcomes Linda Immediato as senior editor. Immediato comes from Pasadena Magazine, where she held the editor-in-chief title.
Wired announces Robert McMillan as a reporter at Wired Enterprise. McMillion comes from IDG News Services, where he served as a U.S. correspondent. He will now be covering new trends in servers, software and consumer technology.
Women's Health magazine names Amy Kelly Laird, former beauty director at Shop Etc., as co-executive editor.
Meet the Author