People on the Move | 11.26.13

New hires at Bloomberg News, National Journal and more…
Hearst Magazines Digital Media has appointed Tom Kirwan to the new role of vice president, national sales and key accounts. Kirwan was previously vice president of digital sales for Time Inc. Branded Solutions.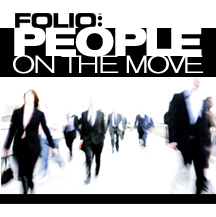 Bloomberg News has made several editorial staff changes:
Dan Golden has been named managing editor for education and enterprise in company news.
Winnie O'Kelley, previously editor at large for The New York Times, is now managing editor of the new global financial crimes group.
Jeff McCraken has been named managing editor for the global M&A team.
Edward Evans is now deputy managing editor for global finance.
Katherine Snyder has been named executive editor of breaking news.
Suzy Evans has been appointed managing editor of American Theatre, replacing Nicole Estvanik Taylor. Evans was most recently senior editor at Backstage.
Jenna Cederberg joined Montana Magazine as editor. She was previously business reporter for the Missoulian.
Justin Miller has joined The Daily Beast as senior editor. He was previously home page editor for New York Magazine's NYmag.com.
National Journal announced staff changes:
Josh Kraushaar has been named political editor. He previously served as editor-in-chief of "Hotline," the publication's daily tip sheet on campaigns and elections.  
James Oliphant has been promoted to senior writer. Since 2012, he has been serving as deputy editor for the publication. 
Alex Roarty has been named chief political correspondent for National Journal's "Hotline." He joined National Journal in 2010 as a politics correspondent.
Scott Bland is now following the house races for National Journal's "Hotline." His coverage at the Journal has included the House, Senate and governor's races. 
Karyn Bruggeman has joined National Journal's "Hotline" as their governor's race analyst. She previously served as a political analyst at The Atlas Project.
Laura Scaglione has joined Quartz as senior sales director. Scaglione comes to Quartz from the Wall Street Journal, where she was global sales director for WSJ Executive Conferences and D: All Things Digital.
Meet the Author
---