People On The Move | 11.1.12

CQ Roll Call, Spin, CelebBuzz, Dirt Rag Magazine...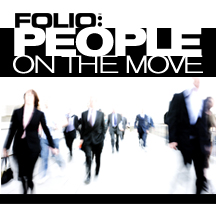 David Meyers has been named director of product development at CQ Roll Call. Meyers had been serving as the publications managing editor of member information and research.
BuzzMedia Inc. has made several editorial changes to both its Spin and Celebuzz brands.
•    Nicole Sia is now a news editor at Spin. Sia has written for People, AOL and MTV. Chris Martins has been named senior writer for Spin. Martins was a coeditor of Filter, and has been a past contributor to Spin.
•    Lance Debler is now deputy editor of Celebuzz. Debler formerly served as managing editor at Star. Todd Gilchrist is now senior editor of film. Gilchrist was previously a contributing editor at The Hollywood Reporter. Jethro Nededog assumes the role of senior editor of television. Nededog was formerly a writer at The Hollywood Reporter. Kristen Koch is now senior style and beauty editor. Koch previously served as senior editor at The Knot. Lily Harrison is now a staff editor. Harrison joins the company from US Weekly, where she was a reporter. Andrea Simpson is now news director. Simpson had previously served as a reporter at Radar Online. Finally, Eli Lippman will serve as media producer. Lippman joins Buzz Media from MysterE Marketing.

Dirt Rag Magazine has named Mike Cushionbury as editor. Cushionbury previously served as global marketing manager for Cannondale bicycles. Also, Eric McKeegan has transistioned into the role of tech editor. McKeegan had been serving as the magazines ad sales manager.
Meredith Xcelerated Marketing has made multiple additions to its social media practice. Tom Donnelly joins the company as vice president of public affairs. Donnelly previously served as a director with CQ Roll Call's Advocacy & Engagement. Gayle Weiswasser has been tapped to serve as vice president of engagement. Weiswasser joins MXM from Discovery Communications, where she served as vice president of social media. James P. Clark is now strategy director. Clark was formerly lead social media strategist at Mindshare. Finally, Megan Malli will now serve as senior account director. Malli joins MXM from AKQA where she managed such accounts as Volkswagen and the U.S.P.S.
Meet the Author
---