The Meredith Corporation hired former WE tv president and longtime TV exec, Kim Martin, to serve as its chief strategy officer. The company will task Martin to further expand its brands' Millennial reach.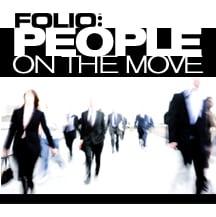 Martin's roots in TV are deep, with decades of experience and a range of disciplines. She has held positions in media management, content development, sales and marketing. Besides her role as president and general manager at WE, Martin also worked with its parent company Rainbow Media as VP of distribution and affiliate marketing, representing additional brands like AMC, Fuse and IFC.
Prior to that, she was with Discovery Networks for 10 years.
"Kim brings outstanding skills and experiences to this position, particularly in the video content creation field," CEO Steve Lacy says in a statement. "She has a proven track record of successful media leadership on a senior level, and cut her teeth in sales and marketing roles. Kim will serve as a valued advisor, particularly as it pertains to increasing our already strong reach to millennial women–as well as expanding our video strategy–across all our media platforms."
Here's the rest of this week's people on the move:
Entertainment Weekly named Christopher Rosen senior news director. Rosen will run EW's digital newsroom and work with news leads in each of their content verticals to coordinate coverage across all platforms.

Meredith Corporation promoted Tracy Hadel to the role of associate publisher for Better Homes and Gardens. Hadel most recently served as the advertising sales director for Every Day with Rachael Ray magazine.

Sara Nathan was named as People.com's news director to lead the integrated newsroom. She joins the team from DailyMail.com where she was the U.S. show business editor-at-large.

Athlon Media announced that Sheri Warnke is now SVP, sales and marketing for the sports and entertainment group. Sheri has been with Athlon since November of 2014 and was most recently VP of the division.

Chris Bodenner will return to The Atlantic as TheAtlantic.com's senior editor. He formerly ran The Dish with Andrew Sullivan. Emily Anne Epstein is also taking on a newly created role as visual editor to advance the look and feel of their journalism.

Food Network Magazine announced that Rory Evans, former editor at Martha Stewart Living, Real Simple and Glamour, has been named executive editor. She will join the magazine on April 13.

HOW magazine has appointed Andrew Gibbs as the new editorial and creative director. At 29-years-old, he is now the youngest editorial director of a design magazine.