People on the Move | 10.27.11

Everyday Food, LinkedIn, Southern Living, TVGuide.com…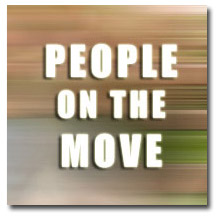 The Atlantic Wire welcomes Richard Lawson as a senior writer. Lawson joins the publication from Gawker and will be covering the entertainment and culture beat.
George Linardos, former vice president of products in the services division of Nokia, joins Time Inc. as senior vice president of digital marketing and business development.
Redbook announces Ron Balasco as account director of health. Balasco comes from Time Inc., where he served as the corporate sales director.
Sarah Fenske, former managing editor at The Riverfront Times, is named editor of LA Weekly.
Robert Perino is now creative director for Southern Living. He most recently served as art director at Budget Travel.
Also at Southern Living, Heather Chadduck is named style director. She comes to this newly created position from sister publication, Coastal Living.
Chip Cutter joins LinkedIn as a content editor. Cutter previously served at The Associated Press where he was a business reporter.
The New Yorker names Emily Nussbaum as a TV critic. Nussbaum previously served at New York Magazine as editor-at-large.
Diane Goldie is now editor for local media at Newsday. Goldie comes from amNewYork, where she was an editor-in-chief for the past four years.
TVGuide.com announces Lindsay Silberman as staff editor. She previously served at the publication as online coordinator, and prior to that as a reporter at Inc. Magazine.
At Weight Watchers Magazine, Michele Shapiro, former senior diet and health editor, is now executive editor.
Brian Dalton joins Breaking Media as director of research. Dalton comes from Vault.com, where he was director of research and consulting.
The Wall Street Journal appoints Louise Radnofsky as health policy reporter. Radnofsky comes from within the publication where she covered politics in the D.C. bureau.
Also at The Wall Street Journal, Janet Adamy is now a news editor. In addition to editing, she will continue to cover national health policy for the paper.
At American Banker, Victoria Finkle is now a reporter covering consumer finance. Finkle previously served as an associate editor covering environmental policy at Inside Washington Publishers.
Everyday Food announces Sarah Carey as editor-in-chief. Carey is currently serving as one of the hosts of the Everyday Food television show.
The New York Times welcomes William Alden as editor and reporter at Dealbook Newsletter. Alden comes from The Huffington Post as a Wall Street reporter.
Sara Gaynes, former associate editor at The Huffington Post's healthy living section, is now a lifestyle/features editor at The Boston Herald.
Kristen Hinman is now an associate editor at Bloomberg Businessweek. She was previously a freelance journalist and will now oversee politics and policy coverage in Washington, DC.
At Bloomberg.com, Lauren Vicary is appointed political editor. Vicary comes from PoliticsDaily.com, where she served as an editor and contributor. She was also a political editor at MSNBC.com.
Governing.com announces Kathy Gambrell as editor. She comes from CongressDaily where she served as managing editor.
Meet the Author