People On The Move | 10.25.12

VERANDA, Playboy, Time Out New York, Sports Illustrated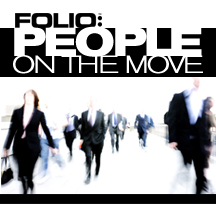 Brett Brownell is now with Mother Jones as a multimedia producer. Brownell has been with Capitol Records, Warner Bros. Records, and MSNBC. He is also Co-Owner of Astorya Entertainment.
Genesis Media has announced the appointment of Brian Tucker as its new vice president of national sales. Previous to joining Genesis Media, Tucker was the vice president of sales at Clickable and Syncapse.

VERANDA has promoted Katie Brockman to associate publisher. Brockman had been serving as advertising director for the magazine.

Mari Uyehara has been named food & drink editor at Time Out New York. Uyehara was serving as associate food & drink editor for the magazine.
Dan Lyons has been named editor-in-chief at ReadWrite. Lyons was formerly a technology columnist at Newsweek.
Rebecca Horn Black has been named photo editor at Playboy. She had been director of photography at Treats Magazine and Rebecca Black Creative.
Sports Illustrated has promoted Chris Stone to managing editor. Stone was previously assistant managing editor for the magazine.
Paul Fichtenbaum has been named editor at Time Inc. Sports Group. Fichtenbaum was serving as managing editor at SI.com.
Jennifer Levene Bruno is now publisher and chief revenue officer at Town & Country. Levene was previously publisher and chief revenue officer at VERANDA.
Bloomberg Buisnessweek has tapped Janet Paskin as its assistant managing editor and editor of Businessweek.com. Paskin joins the company from The Wall Street Journal, where she was a digital editor. 
Meet the Author
---