People on the Move | 10.24.13

New hires at EatingWell, Conde Nast, Parade and more…
Amy Churgin has been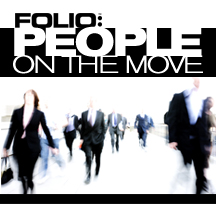 named publisher of Traditional Home magazine. Previously, Churgin was senior vice president of the Condé Nast Media Group where she oversaw corporate media sales across its portfolio of magazine and digital brands. 
Yoga Journal has named Carin Gorrell editor-in-chief. Gorrell was previously the features director at Self Magazine overseeing the health, food, nutrition and lifestyle content.
Jessie Price has been lifted to editor-in-chief of EatingWell Magazine. Price had been serving as editorial director since July, but she joined the staff in 2004 as assistant food editor. 
Mark Lotto has joined Medium as a senior editor. He was the senior editor at GQ and has also served as an editor for the op-ed page of The New York Times. 
Anne Szustek is now content editor at Institutional Investor magazine. Szustek comes from the Legal Media Group where she was deputy editor of Benchmark Litigation. 
Rebecca Misner has joined Condé Nast Traveler as a senior editor. She is also a contributor to Momfilter.com. 
Parade announced new hires:
• Andy Abrahams joins as executive editor. He most recently served as editorial manager at People Magazine.
• Jessica Wozinsky was lifted to the social media editor post from her position as senior editor.
Cliff Leaf returns to Fortune as assistant managing editor. Leaf was executive editor at Fortune before serving as a guest editor for The New York Times' op-ed page and Sunday Review.
Meet the Author
---