People On The Move | 10.18.12

Travel + Leisure, REDBOOK, Boston Magazine...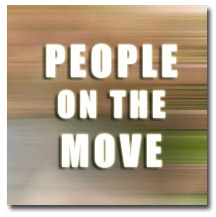 Livingly Media, Inc. has named Martin Strohm as its senior manager of marketing solutions. Strohm was formerly a senior manager of ad products at Meebo Inc.
American Express's Travel + Leisure has named Steven DeLuca as senior vice president and publishing director. DeLuca, who was featured in this years Folio: 40, had served as vice president and publisher for the company's Departures and Black Ink titles.  Also, Jay Meyer has been appointed as vice president and publisher of Travel + Leisure. Meyer previously served as vice president and associate publisher for Food & Wine.
REDBOOK has added three deputy editors to its senior editorial team: Leslie Robarge, Sarah Smith and Tiffany Blackstone. Robarge joins the magazine from Bon Appétit, where served as a project manager. Smith joins from KIWI, where she served as an editorial director. And Blackstone was previously serving as a senior editor for REDBOOK.
Paul Jowdy has been promoted to vice president and group publisher for Fairchild Fashion Media's (FFM) WWD group and M. Jowdy has been with FFM, a division of Condé Nast, since 2011, and with Condé Nast since 2006. Also, Lucy Kriz has been named vice president and publisher of W. Kriz was most recently a senior executive director at Condé Nast Media Group.
Lydia Depillis has been appointed as a staff writer at The New Republic. Depellis previously served as a columnist at Washington City Paper.
Jeremy Smerd has been promoted to managing editor of Crain's New York Business. Smerd had been serving as the publication's assistant managing editor.

Boston Magazine has appointed Eric Randall as associate digital director. Randall was previously a staff writer for The Atlantic Wire. Additionally, Melissa Malamut has been named as an associate digital editor. Malamut has written for Marie Claire, ESPN and Time Out New York.
Meet the Author
---