People on the Move | 10.13.11

Reader's Digest, Travel + Leisure, Business Insider…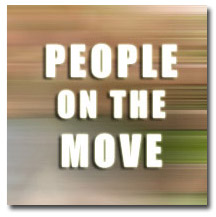 In addition to Liz Vaccariello's new roles of chief content officer and editor-in-chief of Reader's Digest, RDA also names Jan Studin as VP, publisher of its Taste of Home brand. Vaccariello is the former editor of Every Day with Rachael Ray, and Studin previously acted as publisher with Better Homes and Gardens, Woman's Day and The Parents Media Group.
At FITNESS Magazine, Juno DeMelo is named nutrition editor. Before this, DeMelo acted in the same role at Shape.
Travel + Leisure names Jane O'Reilly creative marketing director. She comes from Women's Marketing Inc., where she was director of brand strategies.
Stephanie Sladkus is named publisher of People StyleWatch. She moves up from associate publisher, replacing former publisher Karin Tracy, who joined Entertainment Weekly in September.
Over at Business Insider, Matt Lynley is named tech writer. Before this, Lynley acted as tech writer with Venture Beat.
Jonathan Easley, a former intern with Roll Call, is named staff writer at The Hill.
Meet the Author
---