People On The Move | 10.11.12

Harpar's Bazaar, Marie Claire, Details...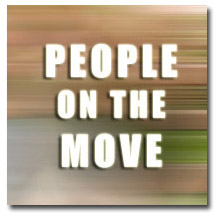 Carine Roitfeld has been named global fashion director of Harper's Bazaar. Roitfeld, a renowned fashion expert, is also editor-in-chief of CR Fashion Book. 
Emma Rosenblum has been appointed editor at Bloomberg Businessweek. Rosenblum previously served as articles editor and senior editor at Glamour.

Foster Kamer is now senior editor at Complex. Kamer joins the magazine from The New York Observer, where he was a senior editor.
There have been changes made to the editorial staff at Details magazine: Matthew Marden has been named fashion director. Marden had been serving as the magazine's market director. And Eugene Tong has been named style director. Tong had previously served as the magazine's senior style editor.

Marie Claire has made a few notable changes: Riza Cruz is now executive editor. Cruz formerly served as senior editor at Vogue. Tracy Shaffer has been named entertainment director. Shaffer joins the magazine from Cosmopolitan, where she held the same position. And Lea Goldman has been promoted to features & special projects director. Goldman's new role will be an expansion of her previous duties with the publication.
Meredith Xcelerated Marketing has named Kristi D. Vandenbosch as a senior vice president and the company's first chief digital officer. Vandenbosch was formerly the chief executive officer at Riney.
Steven Nelson has recently been appointed news producer at US News & World Report. He previously served as associate editor at The Daily Caller.

Kevin Sintumuang is now editor at GQ.com. Sintunmuang returns to the brand after serving as a contributing editor for the WSJ. Magazine and features editor for The Wall Street Journal.
Brides magazine has promoted Keija Minor to editor-in-chief. Minor had been serving as the magazine's executive editor.
Meet the Author
---