People on the Move | 10.10.13

New hires at Vanity Fair, Cosmopolitan, Newsweek and more…

Cosmopolitan has recently named Laura Brounstein special projects director. Brounstein formerly served as the editorial director for the Teen Group at Bauer Publishing.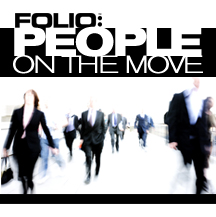 Newsweek added to its staff:
• Katie J.M. Baker, most recently a staff writer at Jezebel, is now a senior writer focusing on long form reporting. 
• 
Nicholas Wapshott joined as international editor, while continuing to serve as a political and economic columnist at Reuters. 
• Karla Zabludovsky as Latin America correspondent. She most recently served as Mexico correspondent for The New York Times.  
David Harsanyi is now senior editor at The Federalist. Previously the editor of Human Events, Harsanyi is a nationally syndicated columnist with Creators Syndicate.

Hearst hired Andriana Verdi as home editor of Woman's Day. Verdi previously covered the home and fashion markets at Whole Living. 

AARP announced three new executive hires:
• Michael Hedges, previously managing editor of The Washington Examiner, is the new executive editor of AARP The Bulletin.
• William W. Horne comes to AARP The Magazine from the Weider History Group as the new executive editor.
• Rick Levinson has joined AARP Media's content team as the executive dditor after spearheading the personal finance coverage at Bloomberg News.

Julie DeGarmo, former associate publisher at More Magazine, was named associate publisher of sales for Real Simple.

Vance Publishing Corporation appointed Steve Arend to the newly-created position of vice president, data products group. Arend was previously director of user experience and client solution architect at Reaction Stream LLC.



Mike Hogan returns to Vanity Fair as digital director.  Previously he served as executive online editor and executive digital editor before taking on the role of executive entertainment editor at The Huffington Post.


Jessanne Collins was lifted to executive editor at Mental Floss magazine after serving as managing editor since 2011. 
 
Atlantic Media Strategies added staffers:
• Mark Drapeau, who comes from Microsoft, will serve as director of strategy and insights. 
• Kristin Hume joins from sister brand The Atlantic as director of marketing and branding. 
• Stevie-Nicole Belchak  is now strategy and communications manager. 
• Brian Akpa was hired as a web developer. 

Victoria Repka-Geller has joined the creative agency ICED Media as EVP of client services and operations. 

Meet the Author
---