People on the Move | 1.6.11

Bloomberg Businessweek, TV Guide, ALM, more ...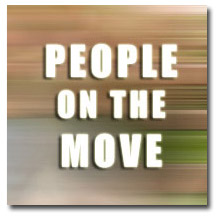 Source Interlink media made four executive appointments, including naming Doug Evans executive vice president and group publisher of the Enthusiast Automotive Business. Ira Gabriel becomes executive vice president of the Consumer Media Group, overseeing the Motor Trend Automotive Group as well as the Soaps Group. Brad Gerber is named executive vice president of sales and chief marketing officer and will maintain oversight over digital advertising operations, while Howard Lim takes over as senior vice president of new product development. 
Michael Schneider becomes Los Angeles Bureau Chief for TV Guide on January 24. Schneider will manage breaking news and feature coverage. He comes to TV Guide from Variety, where he was editor since 1999. He also previously served as Los Angeles bureau chief of the weekly trade Electronic Media.
Ashley Vance, former enterprise technology writer at The New York Times, and Brendan Greeley, former technology and policy correspondent at The Economist, have joined Bloomberg Businessweek as staff writers.
Gulfshore Media, publisher of Sarasota Magazine, Gulfshore Life and dozens of other magazines serving Southwest Florida, has named Kelley Lavin as executive vice president and group publisher. Lavin has 25 years experience in national and regional magazine publishing, including positions at Texas Monthly, Chicago Magazine, Metropolitan Home and Vogue.
Stephen Lincoln takes over as publisher of ALM's New York Law Journal. Lincoln formerly served as vice president/group publisher for ALM's national magazines, as well as associate publisher for New York Law Journal. His responsibilities include driving the 123-year-old publication from print-first to digital.
Pulitzer Prize-winning investigative reporter Judith Miller has joined Newsmax as a contributing writer focusing on national security and foreign relations issues. Her first article appeared in the January 2011 issue.
Meet the Authors
---