People on the Move | 1.5.12

BuzzFeed, Hearst, IDG Enterprise…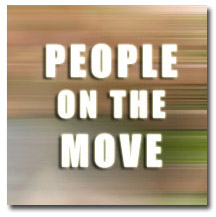 Nicole Ferraro is named editor-in-chief of UBM DeusM's Internet Evolution. She has been with the site since its launch in 2007.
At BuzzFeed, Ben Smith is now editor-in-chief. He comes from POLITICO, where he was media and politics reporter.
Colleen Patrice Clark, formerly managing editor of production with Elauwit Media, is named executive editor of South Jersey Biz Magazine. Former intern Erica Bauwens is now editorial assistant with South Jersey Magazine.
Jocelyn Zuckerman is named executive editor at Whole Living.
Vanessa Cognard is now with Prevention as associate publisher, advertising sales. Cognard comes from More magazine, where she was advertising director.
Martha Stewart Living names Melissa Ozawa as senior editor. 
Servicing Management welcomes Phil Hall as editor; he will continue his editing responsibilities at Secondary Marketing Executive and Mortgage Orb as well.
Hearst Magazines promotes a trio of executives in its Shared Applications department: former senior director Jim Mortko is now vice president, engineering & production; Thomas J. Smith moves from senior director of technology to VP, technology & strategy and Rachel Glickman will transition from general manager of Woman's Day Digital to VP, client strategy & service.

Thomas Rousseau is named VP, alliance programs at IDG Enterprise. He comes from Ziff Davis Enterprise, where he acted as senior vice president, strategic accounts and company sales coach.
Sam Boykin joins Lake Norman Magazine as editor this month.
Meet the Author
---