People On The Move | 1.31.13

Quartz, Scholastic Parent & Child and Nation's Restaurant News...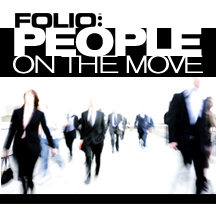 Erica Futterman has been named managing editor at BuzzFeed. Futterman was previously an online associate editor at Rolling Stone.
Contagious magazine has named Chris Barth as a staff writer. Barth was previously a staff writer at Forbes.

Gina Chon has joined Quartz as a corporate reporter. Chon was previously a reporter at The Wall Street Journal.
Scholastic Parent & Child has named Elizabeth Shaw as its executive editor. Shaw was previously a freelance writer and editor.

Matthew Belloni has been named executive editor at The Hollywood Reporter. Belloni was previously a news director at the magazine.
Joey Bartolomeo has been named entertainment and features director at SELF. Bartolomeo was previously a senior writer at People.
Time Inc. has named Lora Gier as executive director of Shopper Link. Gier was previously vice president and publisher at Taste of Home.
Jennifer Morgan has been named president at Time Out North America. Morgan was formerly COO and CMO at Collective Media.
Nation's Restaurant News has named Garret Schemmel as director of industry group data products. Schemmel will also continue to serve as brand director at Equipment Watch and Price Digest. Sarah Lockyer has been named editor-in-chief. Lockyer was serving as online executive editor at the magazine.
Meet the Author
---