People on the Move | 1.27.11

Meredith, Rodale, Governing, more ...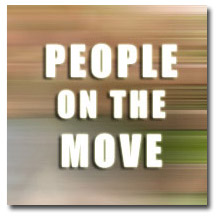 Meredith named Caroline Marks general manager of Parents and Lifestyle Digital. Marks will oversee business strategy and product development for the Parents Network of sites. She most recently served as general manager of The Daily Beast. Marks reports to Liz Schimel, executive vice president, CRM and digital.
Jill Esterman will become the first luxury goods director for Traditional Home, starting January 31. She joins the magazine from Avenue, where she served as executive sales director, overseeing sales efforts for all luxury categories.
Governing tapped Jonathan Walters as executive editor. Walters has covered state and local government for publications ranging from the Washington Post and USA Today and has been a regular correspondent for Governing since 1998.
Brett Wilson takes over as group publisher of Parade Publications, responsible for advertising revenue across all Parade brands. Mike DeBartolo is promoted to executive vice president and publisher of Parade. He previously served as senior vice president of advertising. Kristen Fairback becomes senior vice president and publisher of Parade Digital, while Tracey Altman becomes senior vice president and publisher of dash magazine and dashrecipes.com.
Rodale promoted Allison Hobson Falkenberry to vice president, brand and digital communications, effective immediately. She previously served as associate vice president of brand communications.
Meet the Author
---