People on the Move | 1.26.12

Crushable, Above the Law, Appeal Democrat...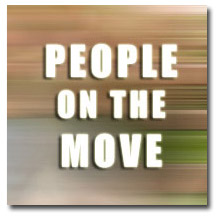 FOLIO: welcomes Bill Mickey, former executive editor of EXPO magazine,
as editor. Lee Barney is named executive editor of EXPO. Barney joins
the publication from SourceMedia, where she served as editor of Money
Management Executive.
Hearst Magazines bumps Scherri Roberts from VP to senior vice president of human resources. Also at Hearst, former All You executive editor Susan Spencer joins Woman's Day as editor-in-chief.
Magnify.net names John Brown as chief business development officer. Brown comes from Time Inc., where he was president of This Old House Ventures.
Ursula Morgan is promoted from vice president of Future Plus to vice president of media at Future US.
At Above the Law, Christopher Danzig is now assistant editor. Before this, he acted as a freelance reporter and assistant editor with InsideCounsel magazine.
Penton Media welcomes Neta Yoffe as director of corporate communications.
AMI's Men's Fitness tapped Michael De Medeiros as editor-in-chief. De Medeiros was previously editor of Maximum Fitness.
Melanie White joins FX Week as senior reporter. Now covering the Americas foreign exchange market, White was editor, Americas with Custody Risk.
GlobeSt.com and Real Estate Forum magazine name Miriam Lamey digital content coordinator.
Martha Stewart Living Omnimedia appointed Margaret M. Smyth to its board of directors. Smyth was most recently VP and CFO of Hamilton Sunstrand.
Jonathan Edwards, formerly a staff writer with The Davis Enterprise, is now a reporter with Appeal Democrat.
TheAtlantic.com promotes Andrew Cohen from correspondent to contributing editor.
Sara Jerome joins dealReporter as a tech/telecom policy reporter. Jerome was most recently at the National Journal, where she was a technology correspondent.

Whole Living welcomes Andrea Bartz, previously senior news editor at Psychology Today, as senior editor, health & nutrition.
Whitney Jefferson joins BuzzFeed as senior editor. Jefferson comes from Jezebel, where she was associate editor, video.
Crushable taps Jenni Maier as editor-in-chief of Crushable; she was executive director at COED Media Group.
Meet the Author
---