People On The Move | 1.24.13

Harper's BAZAAR, Buzzfeed, Vox Media, and Time Inc...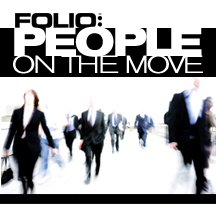 Roberta Caploe has been named editorial director of The Cynopsis Group, an Access Intelligence company and parent company of Folio:. Caploe was previously executive director at Prevention Magazine.

Lauren Sherman is now editor-at-large of Fashionista.com. Sherman formerly served as Web editor at Lucky.

Esquire has named Mike Nizza as its digital editor. Prior to joining Esquire, Nizza was the managing editor at The Daily.

Harper's BAZAAR has named Jennifer Alfano as its fashion features editor. Alfano is co-founder and editor of KeepItChic.com.

Amy Sullivan is now a correspondent for the National Journal. Sullivan was previously an editor at Time.

Conde Nast Traveler has named Laura Lachman as its promotion and events director. Lachman was formerly working as an independent consultant.
Shani Hilton has been named senior editor at BuzzFeed. Hilton was a morning editor at NBC Washinton's website. Jessica Misener has been named editor. Misener was previously a senior editor for The Huffington Post's style vertical.
Vox Media has named Marty Moe as its chief operating officer and group publisher. Moe was the company's chief content officer. Joe Purzycki is now vice president, national sales. Purzycki had been senior director of East Coast sales.
Alison Brower has been named special projects editor at The Hollywood Reporter. Brower was serving as interim editor-in-chief at Seventeen. Mark Miller has been named deputy editorial director. Miller was director of editorial operations at Newsweek/The Daily Beast.
Time Inc. has named Stephanie Vautravers as its executive director of digital sales, branded solutions. Vautravers had been director of mobile advertising at Turner.
Meet the Author
---