People on the Move | 1.23.14

New hires at Time Inc., Harper's Bazaar, National Geographic and more…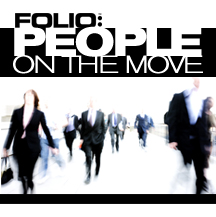 Sierra magazine has hired Ben Warner as the magazine's new national advertising director. Warner previously served as co-founder and publisher of Laguna Beach Magazine. 
John Avlon has been lifted to editor-in-chief at The Daily Beast. He most recently served as executive editor.
Susan Goldberg is now executive editor at National Geographic. She most recently was executive editor at Bloomberg News.
Time, Inc. announced four new hires: 
Nikhil Kumar joins as senior editor of Time International. He comes from The Independent where he was New York correspondent. 
Sam Lansky has been brought on as deputy culture editor. He previously served as senior editor of Idolator at SpinMedia.
Sam Frizell has been hired as breaking news reporter. Frizell has previously written for Reuters and The Atlantic. 
Dan Stewart joins as deputy editor on Time's news desk. Stewart was previously senior editor at The Week. 
As well as staff changes at Time Digital:
Kelly Conniff has been promoted to special projects editor. She previously served as social media editor. 
Laura Hibbard joins from the Huffington Post in the new position of audience engagement editor. At HuffPost, she oversaw the company's social media accounts.
Michael Lester joins as an associate video producer. Michael was previously the video editor for Talking Points Memo. 
Sarah Begley joins as digital operations editor. She previously worked at The Daily Beast, where she wrote for the "Women in the World" vertical.
Meredith Video Studios has named Tim Russell as senior managing director of sales. Previously, Russell served as vice president east at Comcast Media 360.
Stephen Mooallem has joined Harper's Bazaar as executive editor. He previously served as editor-in-chief of Interview magazine.
Deanna Pai has returned to More Magazine as associate beauty editor. She previously served as an assistant beauty and fashion features editor for the title and was most recently a beauty assistant at Vogue.
Nin-Hai Tseng is now an editor at Fortune.com. The company promoted her from her post as a writer-reporter covering economics and finance.
Meet the Author
---