People on the Move | 1.20.11

Reader's Digest, Energy Central, Town & Country, more ...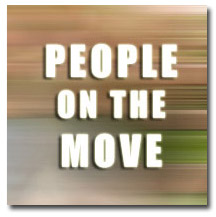 Elizabeth Tighe was named to the new position of vice president of marketing and business development, lifestyle communities, for Reader's Digest Association. She will lead a centralized marketing team for Every Day With Rachel Ray, the Taste of Home Media Group, The Family Handyman, freshHOME, the Market Intelligence Group and the Integrated Marketing Team. She previously served as vice president of marketing at Fairchild.
Energy Central, an online hub for the energy industry, tapped three former Summit Business Media executives for new roles. Joseph Haddock, formerly director of e-media business development at Summit, joins Energy Central as chief digital officer. Betsy Kominksy, who headed up the Life/Health/Benefits division as vp/group publisher at Summit, will become senior vice president of media at Energy Central. Jennifer La Flam, former publisher of Senior Market Advisor, becomes vice president of sales, marketing and services.
Jay Fielden, former editor of Men's Vogue, takes over as editor-in-chief of Town & Country. He replaces Stephen Drucker.
ALM named Kevin Iredell as vice president, marketing. He will manage the corporate marketing, brand team and creative department. Iredell joined ALM in 2006 as director of marketing for national publications and in 2009 was promoted to head of the Legal Intelligence business unit.
Kevin Riley was appointed to associate publisher for Climbing and Urban Climber. He served as advertising sales manager for the two magazines since 2007.
Dr. Dobb's named Andrew Binstock executive editor. He most recently was a columnist for SD Times.
Meet the Author
---