People on the Move | 1.19.12

SmartMoney, Wenner Media, Risk & Insurance...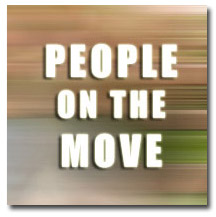 Hearst Corp. names Philip Wiser as the company's first chief technology officer. Wiser most recently acted as chairman and president of cloud-based TV provider Sezmi Corporation.
Christina Rogers, formerly auto reporter with The Detroit News, is now Washington bureau chief with Automotive News.
Catherine Sharick is now managing editor with TIME.com. She began with the publisher in 2002 as a web producer. Time Inc. also welcomes Brad Feldman as executive director, integrated marketing & development, of its Branded Solutions division. Feldman joins Time Inc. from Yahoo!, where he was senior director, creative strategy and development.
At SmartMoney Magazine, Alice Hagge is promoted from copy chief to assistant managing editor. The publication also promotes Kristen Bellstrom. Previously serving as associate editor, Bellstrom is now senior editor.
Meredith names Kristin Guinan Fitness Magazine's new marketing director; she is promoted from her role as senior marketing manager.
Former Men's Journal publisher Michael Wolfe joins The Week in the same role.
Martha Stewart Living Omnimedia announces a series of staff changes. Peter Medwid, formerly with Time Inc., joined MSLO as senior vice president and publisher for Martha Stewart Living. Christina Cranley moved from vice president of integrated sales to SVP and publisher of Everyday Food and Whole Living.
Dan Reynolds moves from senior editor to managing editor at Risk & Insurance.
Wenner Media names David Kang as its new chief digital officer. Kang moves from Hearst Magazines, where he acted as creative director of content extensions.
Back Stage promotes Daniel Holloway from news and features editor to executive editor.
This Magazine names Lauren McKeon as its new editor. McKeon was front-of-book editor before the move.
Matthew Philips is now an associate editor of Bloomberg Businessweek's news section.
Meet the Author
---