People on the Move | 1.16.14

New hires at The Economist, Ladies Home Journal, The Week and more…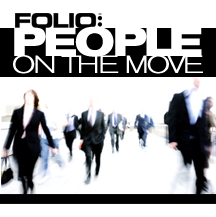 The Week has hired Michael B. Dougherty has joined as a senior correspondent. Dougherty was previously a national correspondent for The American Conservative.
Melanie Zanona has joined CQ Roll Call as a legislative action reporter. She was most recently an editorial assistant at Pensions & Investments.
Jan Piotrowski has been promoted to Sao Paolo bureau chief at The Economist. He was previously science editor at for the magazine.
Anthony S. Adams has joined CurtCo Media, publisher of Robb Report, as senior vice-president, digital products, technology and development.
Amanda Kelly has joined Ladies' Home Journal as a senior editor. Kelly most recently served as senior editor at All You.
Mark Vruno has been named editor of Quick Printing. He was most recently editor of Printing News. 
Erin Griffith has been hired as a writer for Fortune.com. She joins Fortune from Pando Daily where she covered New York startups. 
Jennifer Barrett has joined DailyWorth as editor-in-chief and vice president of editorial and product strategy. Barrett previously served as general manager of the women and teens network at Hearst Digital.
Gabriel Snyder has left his post as editor of The Wire to join Inside.com as chief content officer.
Say Media has named Joyce Bautista Ferrari executive editorial director. Ferrari previously served as director of editorial development and operations at Condé Nast Traveler.
Jim Rutenberg has been elevated to national political correspondent at The New York Times Magazine from his previous post as chief political correspondent at New York Times. 
Chris Kentouris has been appointed editor of FinOps Report. She was previously senior international editor at Securities Industry News.
Meet the Author