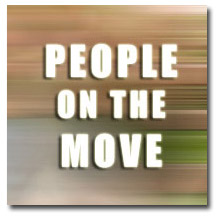 Rodale has announced a number of staffing changes. In an expansion of its sports marketing and events division, the company has promoted former division manager Bouker Pool to vice president, and Paul Collins has been promoted to director. At Women's Health, Christopher Cormier has been named advertising director. He joins the magazine from Cosmopolitan.
Food & Wine editor-in-chief Dana Cowin has been promoted to senior vice president from vice president.
Time Inc.'s Research and Insight Group has announced several staffing changes. Mitch Gready has been promoted from senior research manager to research director for Sports Illustrated; Kori Rubb was promoted from research manager to senior research manager for Time; former associate research manager Kathy Mattal has been named senior associate research manager for People and People en Español; Sports Illustrated research manager, Steve Montgomery, has been promoted to senior research manager; and Tina DeMarco was promoted to senior research manager for People.
Jake Bogoch has been promoted to editor of Skiing magazine and, in part, will oversee a print redesign. Previously, Bogoch served as senior editor.
Las Vegas-based Greenspun Media has announced a number of staffing changes. Las Vegas Life has promoted writer-at-large John Katsilometes to editor. Las Vegas Weekly has promoted managing editor Stacy Willis to editor and named former Las Vegas Sun features copy editor Ken Miller as managing editor.
Radar has named former MTV reality TV personality Spencer Pratt as an advice columnist. His column, Yo Spencer!, debuts in the April issue.
ALM's Real Estate Southern California, a regional magazine for the commercial real estate industry, has named Don Jergler as editor. Jergler joins the magazine from the Long Beach Press-Telegram, where he most recently served as a business reporter specializing in real estate.
Roberta Gorman has joined the Magazine Publishers of America as director of member services. Previously, Gorman spent 10 years as director of membership development and the membership program manager at the American Society of Mechanical Engineers.
The Audit Bureau of Circulations has named George Bartman as vice president of marketing and sales, in charge of its New York office. Bartman, who initially joined ABC in 1996 but left in 2003 to become senior vice president of sales and marketing at Waiting Room Subscriptions Services, replaces Carie Beeman who is leaving the organization.
Marshall McKinney has been named art director at Garden & Gun. Most recently he served as art director at Outside's GO magazine.
Craft-enthusiast media company Interweave Press has named Rae McDade as editor of Fiberarts magazine. McDade replaces Sunita Patterson who is leaving the company to pursue other interests.
New England Home magazine has announced a number of staffing changes. David O'Hara has been named publisher, Kyle Hoepner has been named editor-in-chief, and Casey Ladd has joined the magazine as account executive.
Science News, the weekly magazine of the Society for Science & the Public, has hired graphic designer Eric Mongeon to oversee a major print redesign. The magazine also recently named Jonathan Oleisky as associate publisher and Tom Siegfried as editor-in-chief.
Beth-Ann Eason has been named general manager and chief operating officer of Beliefnet.com. Eason joins Beliefnet from Martha Stewart Living Omnimedia, where she was a senior vice president.
In what president Ted Bahr calls a twice-monthly trade newspaper and a magazine, BZ Media has launched Systems Management News, the Industry Newspaper for IT Systems Administration and Data Center Managers. The publication's publishing team will consist of Bahr as publisher and Alan Zeichick as editorial director. The ad sales team includes: Catherine McConville as Western sales manager, Michele Guido as Southeast sales manager and Brenner Fuller as Northeast sales manager. The editorial team will be led by editor-in-chief David Rubinstein.

Susan Whitehurst has been named publisher of Website magazine, a free publication.
Rieva Lesonsky, editor-in-chief of Entrepreneur since 1987, is leaving the magazine to launch a marketing communications company called SMB Connects. The company will provide customized marketing and editorial services to help b-to-b marketers reach small and midsize companies.
Forest products information company RISI has named Brad Kalil director of tissue, responsible for the company's tissue-related economic analysis and news. Kalil joins RISI after seven years in business intelligence roles at forest products company Weyerhaeuser.