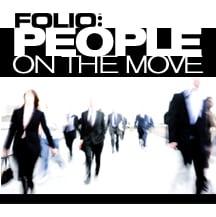 Kurt Soller was promoted to editor of Bloomberg Businessweek's Etc. section. He'd been deputy editor of the section previously.
Amelia Lester was promoted to executive editor of NewYorker.com. She'd been with the brand since 2006, but was previously with the magazine.
Time has named Meredith Long its publisher. Long had been leading the magazine's sales team since late-2014.
Joey Bartolomeo was named executive editor for Seventeen. She'd been the entertainment and features editor at Self since 2013.
Popular Mechanics has named Michael Wilson its design director. Wilson had been working in the same role at Philadelphia since 2013.
The Texas Observer has hired Joe Cutbirth as its editor. Cutbirth had directed the Columbia University Graduate School of Journalism and the journalism program for Manhattan College.
Shruti Ganguly was appointed vice president of television and video for Nylon. She'd served as a video producer for Condé Nast Entertainment most recently.
Jen Ortiz was hired as a senior editor for Marie Claire. Ortiz had served as an editorial associate for GQ.