People On The Move | 01.10.2013

Wired, Newsweek, Penton Media...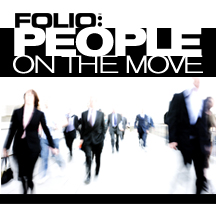 Conde Nast Traveler has named Monica Kim as its ombudsman editor. Kim was previously the magazine's assistant editor. Nathan Lump has been named brand development director. Lump joins the magazine from J. Walter Thompson, where he was director of content strategy.

Wired has made several changes to its editorial staff: Jason Tanz has been named executive editor. Tanz was previously the New York editor for the magazine. Robert Capps is now deputy editor. Capps was previously an articles editor at the magazine. Mark McClusky has been named editorial development director. McClusky was formerly a special projects editor. Adam Rogers has been named articles editor. Rogers previously served the magazine as a senior editor.
Matthew Schwartz is now group editor for the PR News group, an Access Intelligence property—parent company of Folio: publisher Red7Media. Schwartz was previously a contributing writer at Crain's BtoB and Media Business magazines.
Penton Media has named Kate Spellman as its senior vice president of marketing. Spellman was most recently president of United Business Media's UBM Studios.
Greg Bartalos has been named editor-in-chief of Barrons.com. Bartalos was formerly editor of the website. Jack Otter will now serve as editor of the site. Otter was previously executive editor of CBS MoneyWatch.

Nathan Geddie has been promoted to managing editor at Newsweek. Geddie was serving as the associate managing editor for the publication.

Kate Lanphear has been named style director at T: The New York Times Magazine. Lanphear was previously the style director at Elle.

James Schend has been named food editor at Taste of Home. Schend was formerly a content editor at Williams-Sonoma.
Ying Chu is now executive beauty director at Glamour. Chu was serving as beauty and health director at Marie Claire.
Meet the Author
---