People Managing Editor Elected ASME President

Larry Hackett succeeds Runner's World editor David Willey.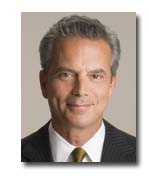 The American Society of Magazine Editors has elected People magazine managing editor Larry Hackett as president. Hackett [pictured] succeeds Runner's World editor-in-chief David Willey.
 
Peggy Northrop, vice president and global editor-in-chief of Reader's Digest, continues as vice-president, ASME says. Self editor-in-chief Lucy Danziger was elected secretary and Rosemary Ellis, editor of Good Housekeeping, was elected treasurer.
 
ASME also elected seven new board members to two-year terms. They include: Wired editor-in-chief Chris Anderson; James Bennet, editor of The Atlantic; Harriette Cole, acting editor-in-chief of Ebony; InStyle managing editor Ariel Foxman; Chris Johns, editor-in-chief of National Geographic; Yoga Journal editor Kaitlin Quistgaard; and Mimi Valdes, editor-in-chief of Kidult.com.
 
Popular Mechanics editor-in-chief James B. Meigs was elected to serve as second term on the board and Mark Jannot, editor-in-chief of Popular Science, was appointed to a full term after stepping in previously to fill a vacancy.
 
The elections were all made during ASME's annual meeting late last month.
Meet the Author
---