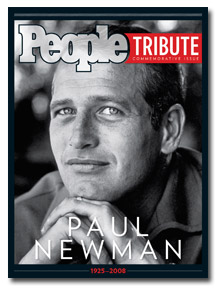 Perhaps it's because his death hit closer to home than other celebrities (I live in Westport, Connecticut, just a few short apple tosses from his farmhouse, and worked at the local playhouse the summer he starred in "Our Town"). Perhaps it's because his philanthropic food company has raised more than $250 million for charities. Perhaps it's because he was simply a good guy.
But People's announcement that they are putting together a 96-page book about Paul Newman, slapping it with a $12 cover price and rushing 450,000 copies to newsstands leaves a sour taste in my mouth (not unlike, you might say, Newman's Own Virgin Lemonade, which is lip-puckeringly sweet—just how Newman liked it).
A spokesperson for People confirmed that the book is for-profit and pointed out that the magazine has a long history of publishing tribute books—Johnny Carson and Princess Diana, to name two.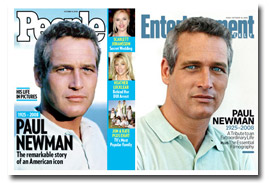 I realize that publishing is a business, and deaths—however tragic—represent an opportunity for magazine publishers to capitalize on newsstand sales (see: Heath Ledger, and People's related cover coup). Both People and Entertainment Weekly are devoting their covers to Newman (EW, in a relatively classy move, going with no cover lines), hoping to equal the success they had with Ledger. (People sold 1,816,546 single copies, 20 percent more than its 1.51 million average, according to the Audit Bureau of Circulations; EW sold 54,641, 36 percent more than its average.) And I'm sure, in terms of tributes, this one will be top-shelf.
But to publish a special book about an actor who devoted most of his own second act to the community, to sick kids, to others, and not make it even partially charitable smacks of desperation—a money grab at best, and a manipulative tabloid move at worst (People confirmed that the book had been in the works before Newman passed on).
Note to People: maybe pay a little less for those Clay Aiken pictures next time and you won't have to do stuff like this.