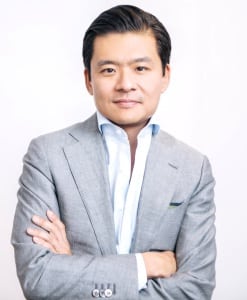 Will Lee has put his stamp on People.com. Since the TMZ and Hollywood Reporter veteran became digital editorial director for People.com and EW.com in October 2014, traffic has exploded. The People Digital Group hit a record 51 million unique visitors in January, and the People/Entertainment Weekly Network was the leader in the entertainment news category for the 10th consecutive month.
Folio: talked with Lee about his approach, what's working and why.
Folio: How would you describe your editorial/content mission at People.com?
Will Lee: People is fundamentally and foremost a storytelling platform. My persistent focus is making sure the quality of the storytelling is at the highest level.
The Internet is full of click bait. What differentiates us is that we are the originator of these stories. We tell the best stories in the most creative way and we have the best journalists on the planet.
And the more we learn about the stories we're telling, the more we're able to make them better and sharper and to really give the audience more of what they want. That's the ultimate purpose and outcome we're trying to see by using data to drive content.
Folio: What's your approach to using data?
Lee: Like everything else in the world, decisions need to be driven by logic, not magic. There's a level at which we can be much more crisp in our decisionmaking. We've got a great editorial team with great instincts and they do really good work, but it's a very different world when you can give somebody much deeper and more persistent focus, they're doing things that really drive audience.
We don't just do things to drive audience. People is fundamentally and foremost a storytelling platform. The more we learn about the stories we're telling the more we're able to make them better and sharper and to really give the audience more of what they want. That's the ultimate purpose and outcome we're trying to see by using data to drive content.
When we look very carefully at content that performs, it's actually pretty granular. We have to look at what are the elements and do controlled experiments and literally change very small coefficients within the story to really understand: is it the headline, is it the subject, is it time of day? All of those factors go into how we program.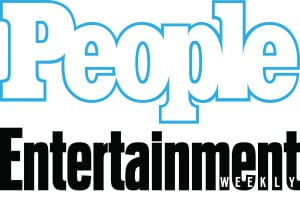 Folio: How is that translating for People.com?
Lee: We're in sort of a post-pageview world. There are a lot of different metrics we look at and it depends on what our goals are. Some stories we're very invested in making sure it's engaging, so how long do people spend on it and how many share it. Other stories, like on an awards night we want to see as many people come to the site and consume as much content as they possibly can. So it depends. But pageviews is one metric, visits is another, and engagement in 2016 and 2017 is going to be essential.
Part of the approach here is what we like to call thin slicing, meaning that when we know that there's a great story and the audience is responding to it, instead of doing just one story and hoping it goes well, we'll do 15 or 20. But we create as many entry points for reader as possible, because everybody has a slightly different point of entry on a given topic.
Folio: How does your approach differ?
Lee: A lot of news organizations and publications can be very binary about how they program based on data. They'll say like this did really well so let's do more of it tomorrow. But I don't think that's really the case. There are a lot of extrinsic factors that can determine why a story does well. So it's not so much we'll do more of it just because it performed well. It's far more nuanced than that. When we look at things that have been successful or performed well, we want to understand exactly why.
That's what drives our decisionmaking the next day or next week. When there's a breaking story, and we're watching our real-time data, we do adjust on the fly, so it's obviously looking at things like headlines and the photos we use and all of that gets adjusted on the fly.
Folio: How has staff been motivated to change to a data-driven content culture?
Lee: There was very little challenge in getting writers and editors to get the new data-driven approach to stories. Our journalists are fiercely competitive and they want to win—and they do. And our brand's Editorial Director, Jess Cagle (my boss), has been instrumental in driving new initiatives. As far as changing metabolism goes—our spirit animal is the hare, because, as our board member David Bell likes to say—and this is the G-rated version—the tortoise only beats the hare in fairytales.
Everyone understands the urgency of what we're doing, and that we have to be nimble, we have to be agile, and we have to be fast, fast, fast. That's why our weekly digital win award for is now called the Most Valuable Bunny. What's been especially helpful here at Time Inc. is that every executive has supported the culture change, and has encouraged us to push the teams to go beyond what they've been doing before. Again, we're a competitive lot, and we understand how crucial it is for us to win.
Folio: What are your primary goals now for People.com?
Lee: For me, it's fundamentally about new storytelling for new audiences and driving new revenue streams. It's important for us to figure out how to create great content for brands. We're great storytellers, and brands should want to align with us because we can do that better than any of our competition. From a new audiences perspective, we need to be ubiquitous. Whether it's with mobile, whether its Snapchat Discover, and the seven other apps and destinations that we've never heard of but are being created somewhere right now, we'll be there.
We have to be early adopters and execute well on different platforms. From a new storytelling standpoint it's important for us to figure out what the atomic unit of content is for audiences today. It's probably not simply an article with a headline and 300 words of text. It could be video, it could be a Snap. There are many, many ways to tell stories and relay news. Whether its Amazon Echo, or the front of your refrigerator or the bathroom mirror those are all places you're going to consume content, we have to figure out how to tell our stories on all of those surfaces. I'd like to say I'm able to look into the future, but unfortunately the future is upon us.