People on the Move | 03.11.10

Details, EE Times, Barnes & Noble, more ...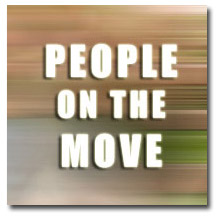 Condé Nast has named Patrick Connors associate publisher of Details. Most recently, Connors served as national advertising director for Glamour.
Former CNNMoney.com senior vice president and general manager Jonathan Shar was named general manager of Barnes & Noble's Digital Newsstand and emerging content. With B&N, Shar will work with magazine and newspaper publishers, among others, to sell and market their digital editorial products to B&N customers.
United Business Media's EE Times Group appointed Karen Field to the newly-created position of president of the EE Life Community, a forthcoming social networking site. Previously, Field served as a design engineer at RBI.
Amy Gilroy was named editor of consumer electronics site CEoutlook.com. Most recently, Gilroy served as senior editor of This Week in Consumer Electronics, which RBI sold to NewBay Media.
Meet the Author
---