People on the Move | 03.04.10

Essence, Cygnus, Greenspun Media Group, F+W, more ...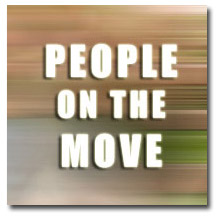 Business economist Richard DeKaser has joined Kiplinger Washington Editors as a "contributing economist." DeKaser will write a weekly column called "Practical Economics" for Kiplinger.com and contribute to The Kiplinger Letter.
Essence announced a pair of personnel promotions: former Midwest sales manager Paul Johnson will now serve as Midwest director and Danielle M. Brown, who previously served as corporate account manager, was named account director.

Kelley Holmes, the longtime publisher of Cygnus Business Media's Quick Printing, expanded her role to also serve as publisher of Printing News and Wide-Format Imaging magazines. At Printing News, Holmes replaces Micheal Zerner, who is no longer with the company.
Las Vegas-based Greenspun Media Group announced a number of personnel changes: Tom Gorman was named senior editor of print, Rob Curley was named senior digital editor, Steve Green was named editor of In Business Las Vegas, Paula Pettit was appointed director of special events and Debbie Donaldson was promoted from associate publisher of In Business Las Vegas to director of sales.
F+W Media named Aaron Kenedi editor-in-chief of Print magazine, replacing Emily Gordon, who was let go in January. Kenedi previously founded and served as editor-in-chief of Shift Media, and served as editorial director at Miller Media.
Meredith Corp. announced several personnel changes to Meredith Integrated Marketing: Frank Gallon was named chief administrative officer; David Brown was promoted from executive vice president to senior vice present and general manager; managing director Keith Sedlak was promoted to chief marketing officer; and Georgine Anton, who served as publisher, was promoted to senior vice president.
Kate Byrne was appointed vice president of Future US's Technology and Living Group. Previously, Byrne (who recently married former BusinessWeek executive editor John Byrne) served as vice president of sales at Loomia Inc., a software tools developer.
Media investment bankers the Jordan, Edmiston Group promoted Adam Gross to chief marketing officer. Gross, who joined the firm in 2000, had served as vice president of marketing and communications since 2003.
Meet the Author
---