People on the Move | 02.25.10

Forbes Digital, Fader Media, Future US, InStyle, Essence, more ...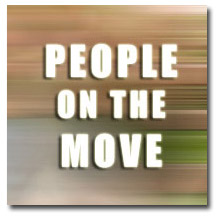 Time Inc. has named Paul Greenberg president of digital at its Lifestyle Group, replacing Steve Zales, who left the company last fall. Most recently, Greenberg served as executive vice president and general manager of TV Guide Online.
Forbes Digital announced a number of personnel changes: Jonathan Meyers was promoted to vice president of business development and advertising operations, Michael Dugan was promoted to vice president of information technology, Tiffany Luck was promoted to the newly-created position of director of data and analytics, and Sharon Gitelle was promoted to director of audience development and social media.
Fader Media also announced a number of staffing changes: senior editor Matthew Schnipper was promoted to deputy editor, associate editor Sam Hockley Smith was promoted to senior editor, Dan Bevan was named associate editor, style editor Chioma Nnadi was named style director and former photography coordinator John Francis Peters was promoted to photo editor.
Bouker Pool was appointed to the newly-created position of senior vice president of marketing at San Diego-based The Competitor Group. Most recently, Pool served as vice president of sports marketing and events at Rodale.
Future US promoted Kristen Salvatore  to publisher of PC Gamer and Playstation: The Official Magazine. Most recently, Salvatore served as associate publisher of PC Gamer. Before that, she served as the magazine's editor-in-chief.

Stephanie Sladkus returned to Time Inc. as associate publisher of People StyleWatch. Most recently, Sladkus served as associate publisher of Lucky. From 1999 to 2005, she worked at Time Inc.'s Teen People.
Time Inc.'s Essence named Celeste T. Harwell director of fashion. Previously, Harwell served as associate publisher for Time Style & Design.
InStyle, another Time Inc. property, reportedly appointed Tim O'Connor associate publisher, replacing Karin Tracy, who recently was named publisher of People StyleWatch. O'Connor previously served as associate publisher of Condé Nast's Vogue.
ImpreMedia named Marissa Rodriguez editorial director if Vista Magazine, replacing Cathleen Farrell, who is leaving the company. Most recently, Rodriguez served as editor of Hispanic Magazine.
Meet the Author
---