People on the Move | 12.23.08

Emmis, Time Inc., Envy, more ...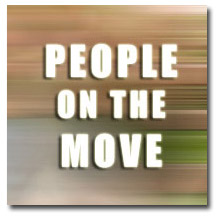 Regional publisher Emmis Communications has given executive vice president and CFO Patrick Walsh the added responsibility of COO. Rick Cummings, president of Emmis' radio division, will transition to president of programming for Emmis Radio.
Time Inc.'s IPC Media has appointed Evelyn Webster CEO. Formerly, Webster served as managing director of IPC Connect, IPC's weekly women's magazine division.
Dallas, Texas-based Envy magazine has been purchased by Shane Long who will now serve as CEO and publisher. Most recently, Long served as president and CEO of GSCS.
As part of Quebecor World's restructuring process, Pierre Karl Péladeau, Érik Péladeau (Vice-chairmen of its board of directors), Jean Neveu and Jean La Couture (chairmen of its audit committee) have resigned from their positions on the board. The printer filed for bankrupcty protection last January.
Meet the Author
---