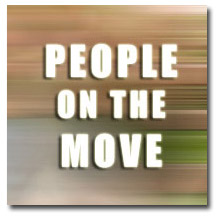 About a month after acquiring Governing from Florida's Times Publishing Company, Sacramento, California-based e.Republic has named Tod Newcombe editor of the monthly magazine and its accompanying Web site. Newcombe served as founding editor of e.Republic's Public CIO magazine. Steve Towns, editor of Government Technology, will serve as interim editor of Public CIO.
Las Vegas Magazine and Las Vegas Weekly publisher Greenspun Media Group named Bryan Allison COO, effectively replacing CEO Michael Carr, who left the company earlier this year. Previously, Allison served as vice president of Greenspun's Vegas.com.
Harvard Business Review named Justin Fox to the newly created position of editorial director. Previously, Fox served as an editor-at-large and business/economics columnist at Time.
Former Best Life deputy editor Jack Otter was appointed executive editor of CBS MoneyWatch.com, reporting to editor-in-chief Eric Shurenberg. Rodale shuttered Best Life in March.
Complex Media named Edgar Hernandez national sales director. Hernandez, who previously served as an account director at Complex, most recently served as associate publisher of Vibe.
Hearst's Food Network Magazine announced a number of personnel changes: ex-Glamour executive managing editor Maria Baugh was named managing editor; Amy Santoriello and Adam Roth were appointed integrated marketing managers; and Kelsey Stokes was named marketing coordinator.
San Diego-based Competitor magazine said popular runner John "the Penguin" Bingham will join its editorial team. Bingham will write a monthly feature story called "The Penguin Chronicles," beginning in March.