People on the Move | 12.17.09

Playboy, Dominion Enterprises, Reader's Digest, more ...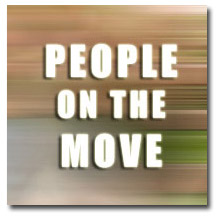 Playboy Enterprises Wednesday named senior vice president of strategic planning and treasurer Robert D. Campbell interim CFO, effective January 1, 2010. Campbell replaces Linda G. Havard, who announced her resignation last month and plans to leave the company by the end of the year. The company said it hired BridgeGate LLC to lead the CFO search and that it will bconsider both internal and external candidates.
Hearst Magazines International named Sophia Stewart executive director of digital. Most recently, Stewart served as executive director of mobile at Hearst Magazines Digital Media.
George Brooks announced his retirement as executive vice president of Norfolk, Virginia-based magazine publisher Dominion Enterprises and as president of Dominion Market Media. Brooks' departure will be effective January 22, 2010.

As part of a restructuring, Tracey Altman was let go as publisher of Reader's Digest magazine. Her responsibilities will be taken over by Eva Dillon, president of the Reader's Digest Community. While Altman told FOLIO: she has since contacted her legal counsel, she called it "standard procedure" and said she is not planning legal action against RDA, as was initially reported.
Condé Nast named Julie Raimondi editor in chief of Brides.com. Raimondi also will remain in her role as editor-in-chief of the 16 Brides local mgazines, the publisher said.
Robert W. Merry, the former longtime president and
editor-in-chief of Congressional Quarterly, was appointed
publisher of global intelligence publisher STRATFOR, beginning in
January. CQ was acquired this summer by the Economist Group, which formed the CQ-Roll Call group.
Lebhar-Friedman's Nation's Restaurant News announced a number of personnel changes: retail and foodservice groups group publisher Randall Friedman was named publisher, replacing Tom Larranaga; national sales director Chris Keating was promoted to associate publisher; and executive editor Robin Lee Allen and online executive editor Sarah Lockyer were appointed co-leaders of the editorial team, replacing Ellen Koteff.
American Express Publishing named Toby McKenna advertising director of digital at TravelandLeisure.com. Also, Amy Koblenzer was named photo director of Travel + Leisure. Koblenzer most recently served as photo editor at Gourmet, a position she held for six years.
United Business Media's Think Services Game Group promoted Simon Carless to global brand director. Carless replaces Think Services executive vice president Kathy Astromoff, who recently took on a broader management role.
Rachel Wintner was appointed to the newly-created position of vice president of sales at Glam Media. Previously, Wintner served as associate publisher of Conde Nast's Style.com.
Meet the Author
---