People on the Move | 12.10.09

Electronic Gaming Monthly, Woman's Day, Daily Variety, American Baby, more ...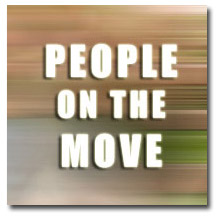 EGM Media Group, publisher of soon-to-relaunch Electronic Gaming Monthly, has announced three additions to its sales team as part of a partnership with media sales company AdPlayerz: former EGM national sales director Jeffrey Eisenberg will return to the magazine in the same capacity; John Abraham and Michael Eisenberg also will serve as national advertising sales directors.
Hachette Filipacchi Media U.S. named Elizabeth Mayhew vice president and editor-in-chief of brand content for the Woman's Day Group, replacing senior vice president and e-i-c Jane Chesnutt. Formerly, Mayhew served as editorial development editor and style director at Real Simple and has contributed to House Beautiful and Southern Living. Her appointment is effective January 4.
Leo Wolinsky was named editor of RBI's Daily Variety, effective next month. Wolinsky previously spent more than three decades at the Los Angeles Times, where he served as managing editor and executive editor.
Meredith Corp. announced that Judy Nolte is resigning as editor-in-chief of American Baby. Nolte's day-to-day editorial responsibilities will be assumed by Dana Points, editor-in-chief of Parents.
Daniel Eisenberg was promoted to executive editor of Time.com, overseeing the site's day-to-day editorial operations. Most recently Eisenberg served as the site's features editor.
Scientific American named Mariette DiChristina editor-in-chief, officially replacing John Rennie who left the magazine this summer. DiChristina, who had been serving as acting editor-in-chief, has become the eighth top editor in the magazine's 164-year history and the first woman to assume the role.
United Business Media's Everything Channel appointed Kelley Damore as vice president and editorial director. Most recently, Damore served as editorial director at TechTarget. Previously, she spent nine years at UBM's CRN magazine, serving as editor-in-chief from 1999 to 2002.
Nearly two months after the shuttering of Gourmet, the magazine's vice president and publisher Nancy Berger Cardone has resurfaced with the same title at Marie Claire. Cardone also spent eight years at Allure as VP/publisher.
Former BusinessWeek editor-in-chief Stephen Adler was appointed to the newly-created position of senior vice president and editorial director of Thomson Reuters' professional division. Adler announced his resignation from BusinessWeek in late October.
Future US announced the appointment of three new editor-in-chiefs: Paul Curthoys will serve as e-i-c of Mac|Life, Logan Decker will serve as e-i-c of PC Gamer magazine, and Gary Steinman will serve as e-i-c of Playstation: The Official Magazine.
Essence Communications named Colin H. Mitchell to the newly-created position of national director of magazine, digital and live event sales. Previously, Mitchell served as executive director of digital sales at Essence.com.
Sun Coast Media Group's Harbor Style magazine appointed Ann Wilcox as associate publisher. Wilcox previously was active in numerous community enrichment initiatives in the magazine's hometown of Punta Gorda, Florida.
Cynopsis Media's Chuck Bolkcom has resigned as president and COO. In a separate move, Cynopsis named Wayne Roche director of business development and sales. Cynopsis, in partnership with the Merchant Banking division of HT Capital Advisors, publishes four entertainment trade publications.
Meet the Author
---