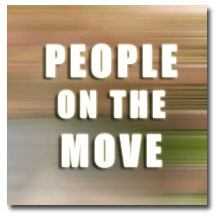 Former Newsweek editorial director and Newsweek Digital editor Mark Miller has been named editor of the Texas Tribune . Miller will report to CEO/editor-in-chief Evan Smith, who previously served as president and editor of Texas Monthly.

Joyce Parente was named associate publisher of marketing at Rolling Stone. Previously, Parente served as associate publisher of marketing for Men's Health.
IDG's GamePro Media, publisher of GamePro Magazine and GamePro.com, appointed Julian Rignall vice president of content. Most recently, Rignall was editorial director at Future US where he led the Future Plus custom-publishing creative team.
Source Interlink Companies appointed David G. Algire president of Source Interlink Distribution. Most recently, Algire served as vice president of retail sales at Meredith's National Media Group.
Also at Source Interlink, Tyler Schulze was promoted to vice president and general manager of IntelliChoice, which is part of the Motor Trend Automotive Group. Previously, Schulze served as vice president of strategy and corporate development for Source Interlink Media.
Essence magazine named Antoinette Mabry as senior director of marketing. Prior to joining Essence, Mabry served as a senior marketing manager at Boost Mobile.
Kiplinger named Wallace Ryland director of digital business development ofr the Kiplinger Washington Editors. Most recently, Ryland served as interim president of Hyper Localized Media LLC.
Shelley McCormick was appointed publisher of East Coast Home + Design. Previously, McCormick served for seven years as vice president of sales, and acted as the lead architect in the rebranding Fairfield County Home to East Coast Home + Design.