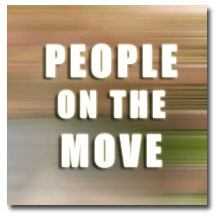 American Express Publishing has appointed Michaela Guzy vice president of global travel and strategic development. Guzy most recently served as vice president of travel and business development of Travel + Leisure.
Newsmax Media named former New York Post editor Ken Chandler as editor-in-chief of Newsmax Magazine. Until the announcement, Newsmax Media founder and CEO Christopher Ruddy had been overseeing editorial at the magazine.
As expected, GQ style editor Adam Rapoport was named editor-in-chief of Condé Nast's Bon Appétit, which is relocating from California to New York. Rapoport replaces longtime editor Barbara Fairchild, who is leaving the magazine.
CurtCo Media has appointed Michalene Busico to the newly-created position of deputy editor. Previously, Busico served as executive editor of Entrepreneur magazine.
Emmis Publishing named Erika Anderson publisher of Los Angeles magazine. Most recently, Anderson served as the Los Angeles manager of Golf magazine and Golf.com. She replaces Amy Saralegui, who in May relocated to Texas to take on the dual role of vice president and group publisher of national sales for Emmis Publishing as well as publisher of Texas Monthly.
Fast Company announced several additions to its staff: Florian Bachleda was named creative director, former Essence magazine photography director Leslie dela Vega was appointed photo editor, ex-Newsweek staff writer Nancy Cook was named senior editor and Emily Biuso was named staff editor.
Erica Shlafer was appointed beauty and grooming director at Details. Previously, Shlafer served for three years as fashion manager at Us Weekly.
Mitch Schneider was named a contributing editor for Advanstar's Automotive Group. Schneider is a journalist as well as a certified Master Automotive Technician.
Meredith's Fitness magazine appointed Christie Griffin as digital director. Most recently, Griffin served as senior Web editor at Cosmopolitan.com.
Aviation Week promoted Katie Taplett to publisher of defense, space and security. Previously, Taplett served as the magazine's defense sales director. In addition, Taplett is taking over as publisher of Defense Technology International and as associate publisher of defense, space and security for Aviation Week & Space Technology.