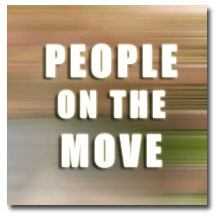 In enacting the second phase of its new organizational plan, Cygnus Business Media has made a number of staffing changes: construction network brand manager Kris Flitcroft was appointed head of the Construction affinity group; Eric Kammerzelt was promoted to vice president of technology, Paul Caplan was named senior vice president of digital revenues, data integration manager Jacob Bare was promoted to director of digital intelligence, Sharon Wright was named director of digital operations and Robert Brice was named senior vice president of Cygnus Expositions.
The Wall Street Journal named Anthony Cenname publisher of WSJ. magazine, replacing Sophie Raptis, who was named European sales director for the Journal. Most recently, Cenname served as vice president/advertising director at Travel + Leisure.
The Publishing Group of America announced a pair of personnel additions: Debi Leibovitz was appointed vice president of digital advertising and Nanci Davidson was named Midwest director of sales.
American Express Publishing promoted Jordana Pransky to vice president and associate publisher of Travel + Leisure. Previously, Pransky served as vice president and advertising director.
Hearst's Food Network Magazine announced several new positions: Erin Hickey was named marketing director; Amanda Thornquist, Audrey Clark and Kristen Prinzo were appointed integrated marketing managers; and Maria Viqar was named senior marketing designer.
Kerri Fallon was promoted to associate publisher of marketing at Rodale's Prevention magazine. Fallon previously served as executive marketing director.
Essence announced three additions to its fashion editorial team: Marielle Bobo was named senior fashion editor, Zandile Blay was appointed fashion editor for Essence.com and celebrity model Toccara was named a contributing style editor.
American Media Inc. is relocating Muscle & Fitness magazine from California to New York. In associated with the move, AMI named Seth Kelly editor-in-chief of the magazine as well as editorial director of Flex and Muscle & Fitness Hers. Previously, Kelly served as editor of UFC, a magazine AMI launched last year in partnership with Ultimate Fighting Championship. Allan Donnelley will continue to serve as editor-in-chief of Flex and Muscle & Fitness Hers.
Liz Schimel was named executive vice president of consumer relationship management and digital media at Meredith Corp.'s National Media Group. Most recently, Shimel served as global head of music and connected entertainment at Nokia.
F+W Media appointed two new members of the company's executive committee: e-commerce director Kathleen Blackwelder and Kate Rados, who also was promoted to group marketing director.
The New Republic added two editors to its Web team: Seyward Darby and Barron YoungSmith were named deputy editors of TNR.com. In association, literary editor Chloë Schama will replace Darby as assistant managing editor and Laura Bennett was named assistant literary editor.
Questex Media appointed David Zwang conference chair for its Publishing Xchange event. Zwang is the principal consultant of Zwang & Company, a firm specializing in process analysis and strategic development in e-publishing, design, pre-media and printing.
Complex Media announced three personnel additions: Orlando Lima was named managing editor of Complex magazine and Complex.com, Ronen Shapiro was appointed Northeast director of spirits and automotive sales and David Sauter was brought on as a consultant (he founded DASh Media Sales).